Graphic Sites
Some of these sites have been kind enough to supply us with graphics for our pages.

---Wonderful graphics and background sets.




---Many many graphics and backgrounds.



---The beautiful nymphs on our opening page came from here.




---Very nice graphics here.




---More great graphics can be found here.




---Wonderful graphics, you will find them scattered all over our site.






Fonts and Dingbats & Misc. Other Stuff


Curtis Clark ---This site has the Woolbats and Moon Phases dingbats, plus ancient script fonts.

Font Mania. ---A good assortment of fonts.


---All kinds of wonderful free stuff, including many font sites.



---This is where we got our quizlets.




---A great site for webcrafters, with lots of freebies. Check it out.




---This is the wonderful place we got our cursor trailer scripts from. Check it out.




---This place has a few decorative dingbats...designs, florals and animals. Very nice.




---All the fonts and dingbats used in the Realm of Graphics are here for you to download. There will also be bunches of stuff for Paint Shop Pro...made by Emer. This site is, as yet, under major construction.




---Some beautiful Java Lakes at Athenroy's site...a Must See site!


---Want some flash animation on your site? This is the place to go for custom work.







Paint Shop Pro Tubes and Other Fun Stuff for PSP Users


Sandi's Celtic Clipart---Celtic Clipart in black and white for you to color in.


---All kinds of wonderful goodies for PSP and BladePro, plus free skins for your browser, and clip art. Great site.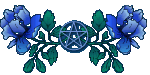 Main Links Page / Pagan Links / Webrings / Ambrosia Home